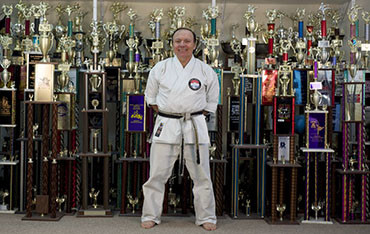 With over 700 first place finishes and 100 grand championship wins, Rocky DiRico is the most successful senior professional competitor in the history of sport karate. He has achieved the NASKA, N.B.L. and P.K.L #1 world or national ranking over fifty times between 1990 and 2007. In addition, DiRico was KRANE champion from 1988 through 1997 – ten years in a row! All of these achievements were accomplished after the age of 35.
Professor DiRico is the kind of professional educator that makes children and adults feel excellent about themselves and about learning Karate. According to one parent, "He's the teacher you would have taken any subject throughout your school years."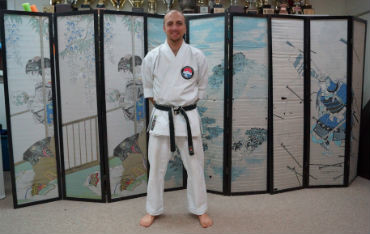 Sensei Chris DiRico teaches both youth and adult Karate classes and has been training in Karate for more than 22 years. He is a graduate of the University of Massachusetts at Amherst with a degree in mathematics and statistics.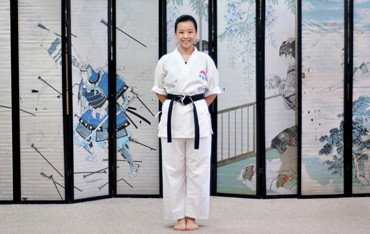 Sensei Joyce Liu has been training with Shihan Rocky DiRico since 1997. She broadened her experience in the martial arts while at Harvard to include Wushu and Taekwondo. With various techniques under her belt (pun intended!), she continues to train at Rocky DiRico's as well as teach students of all ages and ranks.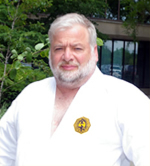 Edward P. Ricci has been a faithful practitioner of the martial arts since 1972. He has always studied under his brother Sensei Brian Ricci. First studying Shotokan then Shorin-ji ryu. He became a member of O'Sensei Richard Kim's Zen Bei Butoku-Kai in 1975. He received his shodan ranking in 1978. Testing under O'Sensei Kim at Don Warrener's Martial Arts Academy in Hamilton Ontario Canada. All of Edward P. Ricci's Dan rankings took place under the watchful eye of O'Sensei Kim. Nidan in 1982, Sandan and Kobudo Sandan in 1986, Yondan in 1994, and in the year 2000 O'Sensei Kim was kind enough to bestow upon him a Godan. O'Sensei Kim referred to Edward P. Ricci as a natural born martial artist with a mind like a steal trap. He called him a master of the martial arts.
During the nineteen eighties Edward P. Ricci consistently placed in both open and Zen Bei Butoku-Kai tournaments. He was rated in his region in Karate Illustrated Magazine. He has been both corner and head judge for numerous Zen Bei Butoku-Kai tournaments including the Wayne Newton Zen Bei Butoku-Kai Tournament held in Las Vegas Nevada in August of 2001. In 2004 he was inducted into the International Black Belt Hall of Fame.
For over twenty years Edward P. Ricci under the instruction of O'Sensei Kim taught martial arts all over North America. Most notable the annual summer camp at the University of Guelph in Ontario Canada, both winter and summer camps in Victoria British Columbia, and seminars in Hamilton Ontario and Montreal. He has also taught at the Butoku-Kai summer camp in Chambery France in August of 2003.
Edward P. Ricci has been sitting on Dan examining boards since 1989. He also has had the honor and the privilege of helping O'Sensei Kim edit his Kobudo Sai book.
Edward P. Ricci's specialties are karate (both kata and practical fighting), kobudo (Okinawan weapons), and Tai Chi (ultimate boxing, moving meditation). He resides within the Boston Massachusetts area teaching and traveling with his brother Sensei Brian Ricci head of the Zen Bei Butoku-Kai International.
Sensei Ricci teaches bo (staff) at the Arlington Dojo once per month.